Parents Left In Tears After 21-Yr-Old Son Used His First Salary To Pay Off Their Mortgage.
A 21-year-old gave his parents a once-in-a-lifetime Christmas gift that left them both in tears. His mother couldn't get out any words after she read what he had done for them.
In 2017, Pavin Smith changed his parents' lives forever. The youngster who signed with the Arizona Diamondbacks of Major League Baseball received a $5 million bonus and put it to good use.
In the spirit of Christmas, he handed his parents an unexpected present. Smith's mother, Pam, read his letter aloud but couldn't finish it because she was overcome with emotion.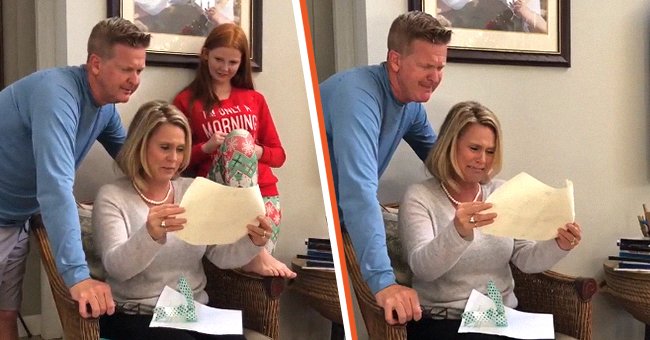 Parents can't contain their emotion after they read a letter wherein their son reveals he paid off their home mortgage | Photo: Twitter/PavinSmith
PARENTS STARTED TO CRY
Pavin's father, who was standing behind his mom, also started to cry. In a Twitter post, the baseball player wrote: "Thank you for raising me in a great home filled with love."
The following sentence is what made everyone well up with tears. The son said: "Because of all the sacrifices you made to get me where I am, I want our family home to be yours."
PAID OFF THEIR MORTGAGE
The youngster paid off his parents' home mortgage. While other 21-year-olds might have used their newly attained wealth to go on a spending spree, he gave back to his loved ones first and foremost.
His parents' mortgage had caused them lots of stress, and he felt honored to relieve that burden for them. Commenters commended the young man's actions.
THE ONLINE REACTION
An online community member expressed: "Very awesome video. Priceless. Good job, young man." Another added: "Looks like a good kid raised by good parents!! Class Act!!"
Users also said they aspired to pay off their loved ones' mortgages. A netizen wrote: "Awesome, bro! That's my dream!" This year there was another youngster who managed to make a similar thing happen for his father.
SON SURPRISED HIS DAD
The father living in England was given the gift of early retirement. Jamie Nyland, 24, handed his father a pair of house keys and uttered an unexpected sentence.
Nyland told his father that he had just called the bank and paid for every penny towards his home mortgage. Nyland said his dad had worked hard for all of his life and deserved a break.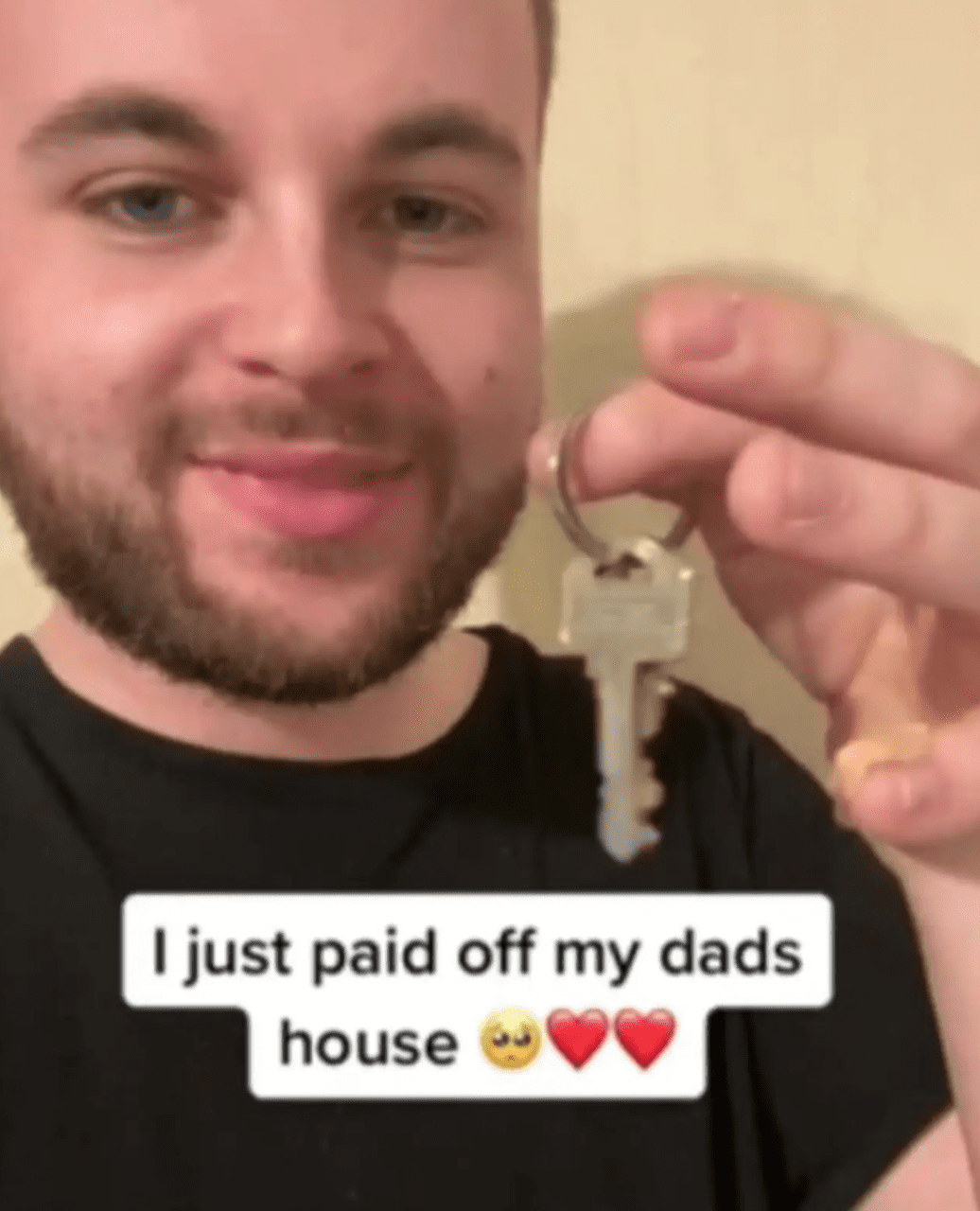 Son hands his father house keys and reveals he paid off the mortgage for him | Photo: TikTok/Jamie Nyland
TRIED TO REJECT THE GIFT
His dad was instantly overcome with emotion and wiped away his tears. The father was also in total disbelief. He initially tried to stop the act of love.
However, the more the dad tried to resist the generous gift, the more his son said he deserved it. Nyland also informed his dad that the payment had already been made.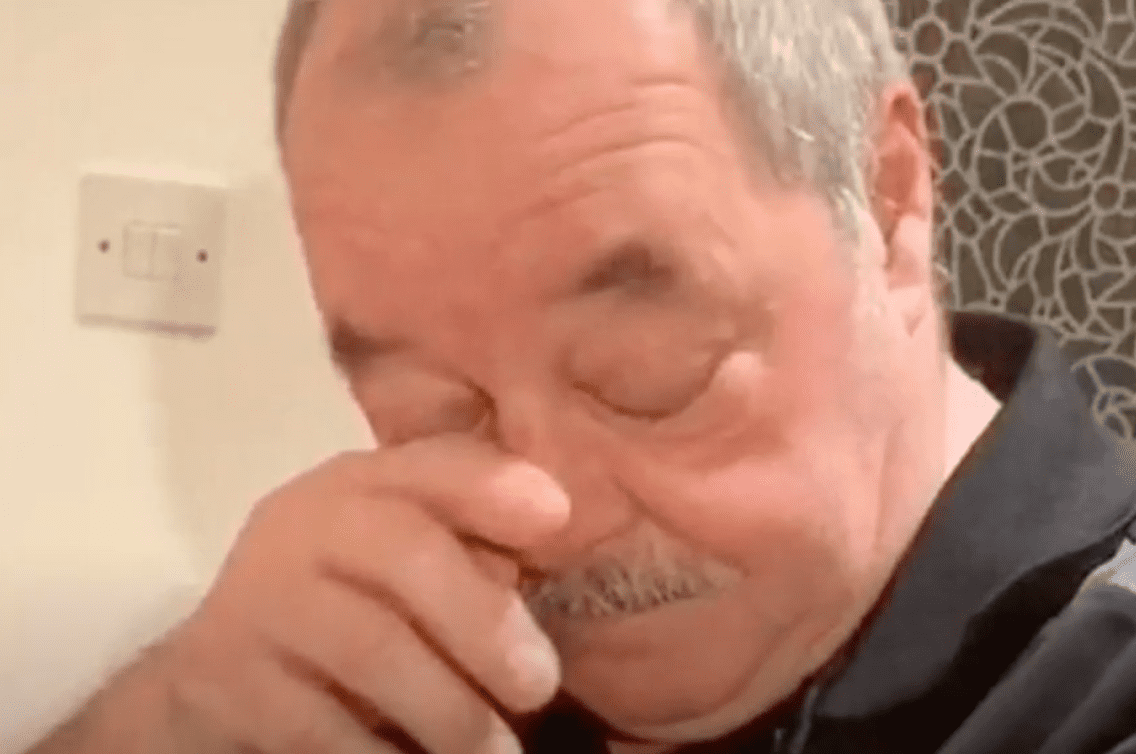 Father is overcome with emotion as son reveals he paid off the mortgage for him | Photo: TikTok/Jamie Nyland
CHANGED THEIR PARENTS' LIVES
He added that he hoped his father would be able to retire now. Both Nyland and Pavin's love and respect for their parents is remarkable.
It sparked many to share that the gestures inspired them. By giving back to the people who raised them, both young men changed their parents' lives irrevocably.