Couple forced to cancel vacation after being charged almost $4,500 by Starbucks for two cups of coffee
It's been estimated that the average American spends $1,100 on coffee each year, or close to $92 a month.
However, one unlucky couple ended up spending a whopping $4,500 on just two coffees – an iced macchiato and a frappuccino – after staff miscalculated a gratuity fee.
Jesse O'Dell and his wife Deedee – who live in Tulsa, Oklahoma – have been going to their local Starbucks every morning for the past 16 years to buy their coffees, which usually sets them back $10.
"I ordered the Iced Americano and my wife, she always gets the Venti Caramel frappuccino with the extra shot and it's usually around nine to 10 bucks. An extra shot might raise it up to like $10.75," Jesse revealed (via Fox23).
On January 7, the pair ended up being charged $4,456.27 – after the coffee chain reportedly added a $4,444 gratuity charge on top of their order.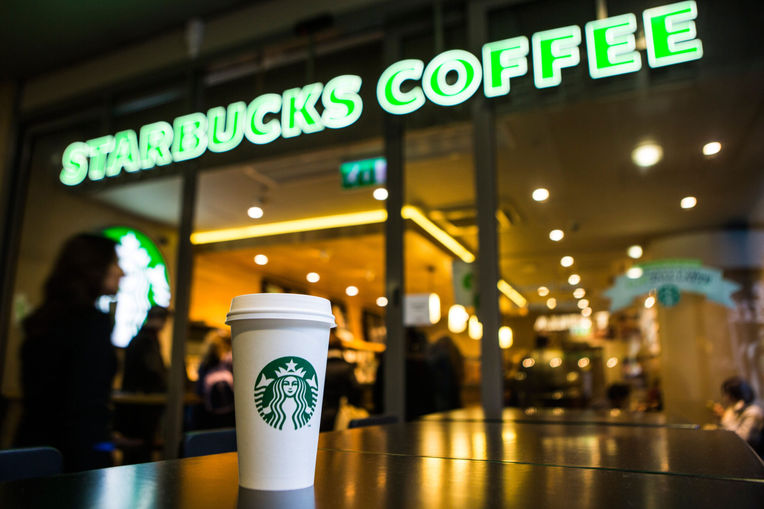 Jesse and Deedee were accidentally charged a ridiculous amount for two coffees. Credit: Andrew Aitchison / Alamy
The pair didn't realize they'd been charged the eye-watering amount until Deedee's card was declined while she was at the mall with her four children, per NBC12.
Jesse told the outlet that he'd contacted the Starbucks district manager regarding the incident, who advised the father-of-four that there had been an issue with their network.
Eventually, the couple received two checks totaling the overcharged amount, but when Jesse and Deedee went to deposit them into their account they bounced. They had to resort to contacting customer service to get the issue sorted out.
"We contacted their customer service helpline probably 30 to 40 times that day and just blasted every new case that we could just until we could hear from somebody and we did we got a call from one of the representatives in Seattle. They assured us that they are sending new checks but as of today we still have not received checks," Jesse revealed to Fox23.
Given the fishy situation, Jesse and Deedee have ended up filing a report with the Tulsa Police Department, in the hopes that the incident will be investigated further and eventually reach a fair resolution.
In the meantime, however, the family of six had to cancel their much-anticipated trip to Deedee's home country of Thailand as their budget no longer allowed for it. "We had planned to take a trip but had to cancel and the tickets are non-refundable," Jesse explained.
He stated that he's apprehensive about visiting Starbucks again, saying: "This is something that has caused duress in our family and hopefully others don't have to go through something like this." His advice? Make sure you check and keep all receipts.
A representative for Starbucks told NBC12 that the issue is being resolved and that Jesse and Deedee should receive new checks in the mail.